Distribute Sensors is a tool used to distribute (updates of) custom sensors to your PRTG Probes.

Details

Start Distribute Sensors and add your Sensors and Probes to the list.
Next, select the Custom Sensors and the Probes you want to update.

DISTRIBUTE SENSORS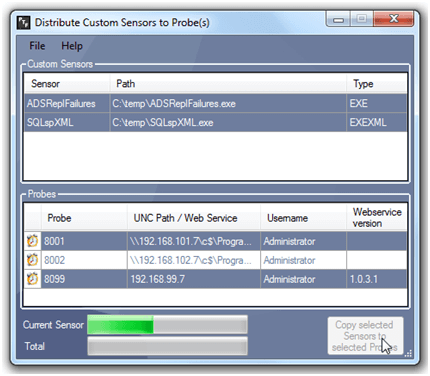 •
Select the sensors you want to distribute or update.
•
Select one or more probes to copy the sensors to.
•
Optionally provide credentials for each probe with write access to the probes custom sensor folder.
•
Progress indicator and error reporting.
•
Connect to your Probes by it's UNC path or by using the Distribute Sensors web service that is included in the download.
Features